Everyone Start their Blog With Free Blogger But after Certain Time They Shift to WordPress. I began my blogging career with the free blogging platform Blogger, but after a few weeks, I switched to WordPress. Here, I will Tell You How to Migrate Website from Blogger to WordPress with 100% SEO.
There are number of reasons for this, which I have already discussed in a separate Blogger vs WordPress guide.
However, in this guide, I will show you how to migrate a website or blog from Blogger to WordPress without losing any SEO.
Things to know Before Blogger to WordPress Migration
The main difference you'll notice after the migration is a change in the permalink or URL of the WordPress blog.
In Blogger, the year and month are usually included in the URL of each post; however, in WordPress, you can customise that link.
As a result, it is critical to ensure that, following a successful migration, all traffic to your Blogger Blog is directed to the correct post on your WordPress Blog.
So don't worry, I'll walk you through everything step by step if you just follow the instructions.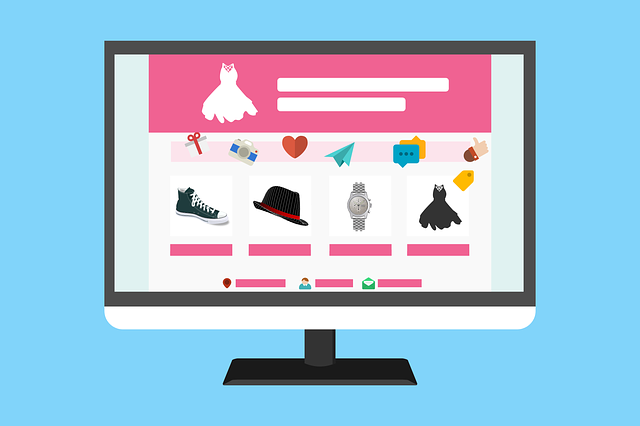 Easy Steps to Migrate from Blogger to WordPress
I believe you already have a Blogger blog with a Custom Domain or a Sub Domain such as ".blogspot.com."
So the first thing I recommend is to purchase a custom domain if you are still using the Blogger subdomain. If you already have a custom domain, you are good to go.
Let me start your WordPress journey; if you have any questions, you can watch the video guide on Blogger to WordPress migration.
So don't worry, I'll walk you through everything step by step if you just follow the instructions.
1. Take Backup of Blogger Blog
Backup means downloading all of the blog posts, including required pages and comments, in.xml file format, which is a simple process.
So don't worry, I'll walk you through everything step by step if you just follow the instructions.
Sign in to your blogger Blog
When you select theme, Blogger will display the default theme for you to customise
When you click the Arrow dropdown Icon, a list of options will appear.
Simply select Backup and then the Download option.
Finally, your existing theme Backup is downloaded as an XML file, and you have completed the first step in taking backup.
This backup, or your website's content, is now being uploaded to WordPress.
2. Buy Best WordPress Beginner Web Hosting
WordPress is simply a content management system, but it requires hosting and a domain name in order to store content and access it via the domain.
As a result, if you are a beginner, it is always recommended to start with the best affordable price hosting because it will save you money while also handling your website's moderate traffic.
My recommendation is to purchase Hostinger, which provides hosting for beginners for less than $20 per year and unlimited website hosting with a free domain for $40 per year (Renew after 1 year).
My blog, Blogingways.com, is also hosted on Hostinger, and I have written a detailed review of the service.
So, I have a very special Promo Code for you: MRVYAS (Additional discount up to 10 percent ).
In addition, I have a Special Bonus for you that has already been claimed by 400+ Bloggers.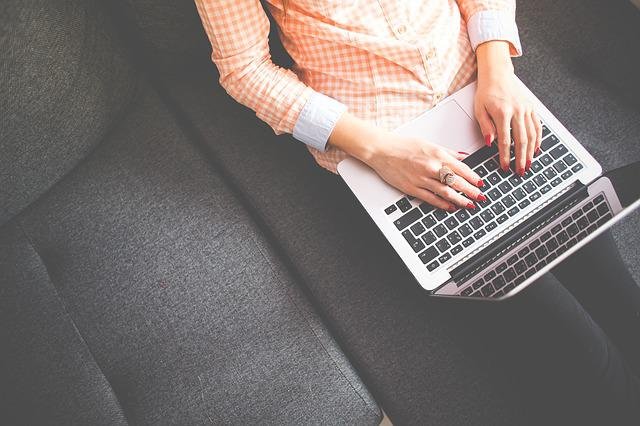 3. Import the Blogger Backup to WordPress
The first step in importing Blogger into WordPress is to enable the Blogger option in Import.
Simply follow these steps.
Log in to Word Press Admin Panel.
Select Import from the Tools menu.
Click the Install Now option under Blogger.
Activate the Importer option and click the Run Importer button.
Choose the Blogger XML (Backup) file from your computer.
Click here to upload and import a file.
Wait until the import is finished.
Congratulations, your blog content has been successfully migrated to WordPress. Here's how to do it.
You can check whether your Blogger post was added to the list by going to posts> All Posts.
Let's now alter the permalink structure.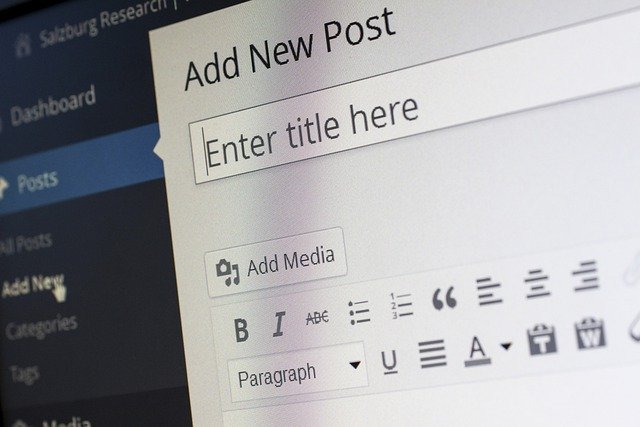 4. Change the Permalink Structure of Blog
As we discussed earlier, you must have a permalink or blog post URL in Blogger that includes the year and month the post was first published.
However, it is recommended that you change the permalink structure, which only includes your domain name and the Slug or keyword or title of your post.
So, let's create a custom structure and make it the default for all of your blog posts.
Navigate to Settings> Click to Permalink> Select Custom Structure from the drop-down menu.
You can now select exactly what you require, so the best recommendation is to have only / percent postname percent with or without html.
Simply enter this in the edit box and then click the update button to complete the permalink structure.
note:
All existing and new URLs on the website will have the same URL structure as you specify in the custom structure.
So, if you want to switch back to Blogger from WordPress, make sure you have the same format as Blogger.
5. Set 100% SEO Redirection from Blogger to WordPress
This is a critical step in which you must ensure that all future traffic to Blogger blog posts is routed to WordPress.
We also want the Blogger website to be permanently redirected to WordPress to avoid any SEO loss.
As a result, 1-1 mapping is required, in which we ensure that anyone who clicks on your old Blogger URL is directed to the same blog post on WordPress rather than Blogger.
This is very simple to accomplish with the help of a plugin called Blogger to WordPress redirection.
Click Plugins>Add New>Search for the Blogger to WordPress plugin>install and activate.
After installing the plugin, navigate to Tools> Blogger to WordPress Redirection and click the Start Configuration button.
Check that the plugin displays the same Blogger blog Domain Name that you want to migrate; if there are several in the dropdown, select the one for which you imported a backup.
Also, the tool may ask for the Author's name, so create one and use it.
Now, go back to Blogger Blog and click Get Code> Copy the displayed code.
In Blogger, go to Theme.
Select edit HTML from the Theme Customization dropdown menu.
Delete the existing code and replace it with the code generated by the Blogger to WordPress plugin.
Click the Save button, then View Blog in Blogger.
This time, it should take you to WordPress rather than Blogger.
Congratulations, your blog has been successfully migrated to WordPress.
Return to WordPress and click Verify Configuration. A redirection link will appear; simply click it to return to the WordPress blog.
You have completed your task.
That's all.
If you have any problems with WordPress migration, you can refer to the video guide in the middle of the article.
Furthermore, do not delete the Blogger XML file because if there is an issue, you can restore your Blogger Blog by simply uploading the XML file again via the Restore option under the Theme Customization dropdown.
Choose your hosting carefully, and if you have a large budget of more than $100, I recommend A2 hosting, which has a similar bonus offer.
If you have any further questions, please leave them in the comments section below, and please share this guide with other bloggers.
FAQ on Blogger to WordPress
1. How do I transfer my domain from Blogger to WordPress?
To transfer your domain from blogger to wordpress , I have mention very easy step. Follow it very carefully.
2. Does after Blogger to WordPress migration will Lose Blogger blog SEO?
No, if you use Blogger to WordPress migration, you will keep the permanent redirection and will not lose SEO.
3. Which WordPress hosting is recommended for Beginner?
You can begin with shared hosting and then upgrade at any time if your website receives a lot of traffic. Hostinger is best.
4. How to migrate Blogger Blog which has a custom Domain link with?

Simply remove the domain from Blogger, replace the domain registrar's nameservers with the hosting provider's nameservers, and connect to WordPress.
5. Is Blogger or WordPress better for blogging?
In a nutshell, the Blogger platform is superior to WordPress when creating a blog solely for the purpose of writing. If you don't mind the Blogger platform's limited features, this is a great option. WordPress is a better platform for making money or making a long-term impact.
6. Should I move from Blogger to WordPress?
Perhaps you want more customization options, or you've discovered that running a blog on Blogger is difficult to monetize. Whatever your reason is, we welcome it. Yes, Blogger is a cute platform for complete beginners, but now that you've outgrown it, you should think about switching to WordPress.
7. What is difference between Blogger and WordPress?
Blogger is a simple service that allows you to quickly create a blog and publish it online. WordPress, on the other hand, is a full-featured Content Management System (CMS) for creating websites (in this article, we're referring to self-hosted WordPress, as opposed to WordPress.com).
Read More Interesting Topics
What is Interview – Definition And Meaning
What is the Purpose & Meaning of Interview
What Types of Personality You Require For an Interview
Common Sense You need to Develop for Interviews
Importance of Logical Views For Interviews
Importance of General knowledge For an Interview
Prelude to a Great Career : Interview Guide
Ideas and Outlook For An Interview