Just think about it. You spend perhaps three-quarters of your waking hours at work, most of your life. Your job selection is one of the most important decisions you will ever make. Yet many of us enter our professions by default, without a proper study of what is most appropriate and beneficial for us. Some are lucky and go on to lead successful and happy life, others are not.
Aspiring for a job
Though in today's circumstances getting a job is no less than a miracle, a candidate need not apply for each and every vacancy/advertisement he comes across in a newspaper. It is very important that a candidate apply for a job which is suited to his interests so that not only will he get job satisfaction but his output will also be the maximum. Simply because the world is going for govt jobs, you should not go for the mad rush.
The following points may be borne in mind before aspiring for a job:
What you will be expected to do
Whether it suits your interest and inclination
Qualifications required and whether you possess it
Experience required and if you have them
Skills needed and if you have them
Qualities needed and if you possess them
Salary payable and if up to your expectations
Place of work and job transferability
The main reason for your getting a job and whether this fulfils it Whether you will be able to get along with your family commitments.
Instead of asking what you want from life, ask yourself whether you really know what you want to do in your life. Every person has a dream job. It is just a question of discovering what your dream job is, by looking into yourself. It is important to understand that there are three aspects one should consider when choosing a career. These are aptitude, motivation and personality A self-evaluation is necessary to understand one's personality and inclination. Ask yourself if you are:
Social or non-social, active or non-active, risk-taking or risk-averse, spontaneous or relaxed, thinker or doer.
Emotional or not, stressed or not, happy or depressive, guilt-free or sensitive, healthy or feeling of il health, confident or diffident.
Tough or tender, aggressive or assertive, manipulative or empathetic, adventurous or sedentary, dominant or subdued.
Now make a final career selection bearing in mind which career will give you a work environment that matches your personality.
You have got to cultivate by long and painful effort what you wish to be. If you want to be an Administrative Officer, you must cultivate the manners, methods and mind of an administrative officer, months if not years in advance. It is better to decide upon your career as soon as you enter the high school or at the most when you step into college.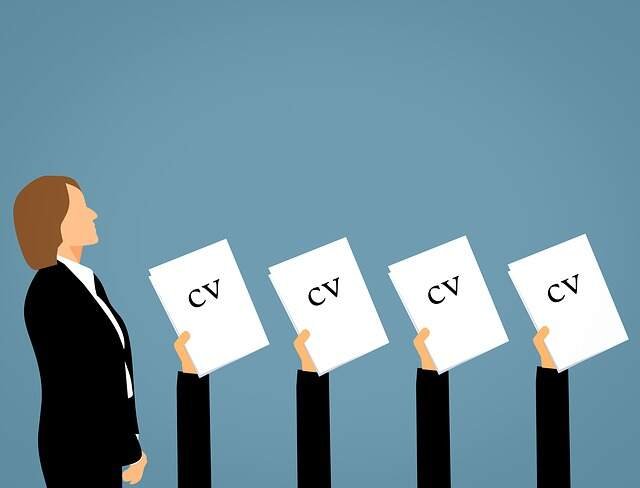 Successful persons have always decided years in advance about their profession or occupation in life. If once you make up your mind whether you are entering upon an executive, engineering, banking, military, medical, civil services or any other career, it becomes easy to attune your mind accordingly, which in course of time wears perfect naturalness.
There are openings for young men in all walks of life, from village uplift to atomic research. A government job should not be the be-all and end-all of your life. But those who do decide to enter administrative, engineering, medical, educational or any other service under the Central or state govt should learn to assimilate themselves to consider these as most efficient instruments in the smooth working of the democratic state for the welfare of the people.
Let everyone first find out what he is best suited for. And as soon as this fundamental question is answered, he should go about to cultivate his mind, method, acts and manners accordingly. There is a magic in this decisive act. As soon as a career has been decided upon with clarity and concentration, the self-determined individual acquires the art of artlessness. He gets the natural touch of his would-be profession which he has been thinking and studying about. It becomes his permanent dramatic role.
As soon as you decide upon a competitive examination, whether it be years, months or weeks in advance, you owe it to yourself to prepare yourself for the struggle ahead. If you have decided upon a military career, make sure that you do not look like a priest.
A military man must be strong, active, well-built and capable of taking quick independent decisions in an emergency. Moreover, he should have the latent capacity to command and lead his unit. The interviewer would like to know of all such qualities. A young man entering the administrative services should have the capacity to manage things, command natural respect and have the ability to convince and carry through.
Check Out Other Articles
What is Interview – Definition And Meaning
What is the Purpose & Meaning of Interview
What Types of Personality You Require For an Interview
Common Sense You need to Develop for Interviews
Importance of Logical Views For Interviews
Importance of General knowledge For an Interview
Ideas and Outlook For An Interview
Preparing a resume For Your Interview