The interview board does not normally plan questions in advance. The questions flow from the bio-data form as the candidate enters the interview. It is therefore vital to fill the columns of bio-data carefully. Even simple statements like the name of the post, name of the candidate, marital status, address are clue to preliminary questions.
There could be an opening question on the historical or religious significance of the candidate's name/surname. An awareness of the socio-economic problems of that area could well be a topic of question. It may be noticed that in the beginning the members of the board try to put the candidate at ease by asking questions or making remarks about facts which are very familiar to him. But reactions from the candidate present a very useful reflection on his attitudes, awareness etc.
Knowledge is power and ideas rule the world, has special relevance to the interview. Without adequate knowledge the chances of significant success in an interview is rather less. To put your knowledge to good use in a purposive manner, you must have fluent and effective power of expression. No one will come to know the depth of your knowledge and ideas unless you are able to communicate and convey your thoughts with forceful impact.
A Long Journey
Preparations for interview can not be a ten-day affair. It is to be something that should be in the individual. Like personality, it can not be built up in a few days' time. It is therefore necessary for an individual to keep his eyes and ears open to the happenings in his surroundings, local, state, national and international level and form opinion of his own. Make use of radio and television, especially the news programmes, commentaries and documentaries which not only give you information and facts but help you pronounce difficult names of people and places.
These days computers and information technology have exploded in each and every field. Use of computers has seen a rapid rise in government organisations. A candidate must at least be familiar with the basics of computer. And if not, owing to his rural or difficult background, he should nonethelesss show interest in it and its applications.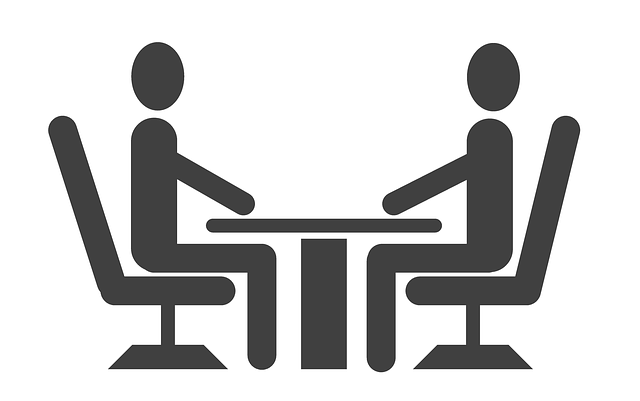 The Andhra chief minister Naidu and the ex-Bihar chief minister Laloo Yadav were recently locked in an interesting debate on computers. While Laloo straightaway rejected computers being of any use for rural poor, where the issue is one square meal and drinking water, Naidu stressed his point that computers help in all-round development of a state and the poor would indeed be benefited by it. A candidate should be prepared on such witty yet serious issues.
Watching Relevant Things on Television
Television is another medium which attracts attention. The candidate must relate the popular shows to an author or a book etc. Like where did the idea for popular Star TV show Kaun Banega Crorepati come from, such shows being run in UK, USA, and their impact.
Economics is increasingly finding place in our day-today life. A candidate, despite his apparent dislike for economic jargons, must be well acquainted with the general economic issues facing the nation. The BIMARU states, division of Centre-state finances, difference between planning commission and finance commission, disinvestment in public sector companies, fiscal deficit, annual budget, nationalised banks/RBI and their operations, etc. Accept it that they are a part of any interview and prepare questions on them.
Knowledge is like a piece of glass that requires brushing everyday. It is a continuous process, an endless journey through which one is learning and unlearning. Be thorough with what you come across. Drink deep and do not be satisfied only with superficial knowledge.
So if you are a candidate who is preparing for any interview or likely to face interview in near future, try to have a basic idea about what's going on in and around the world. As a part of society the interviewer expects the candidate to know what is going on and this also makes interviewer believe that you are dedicated to go with the trends.
Every industry has to keep itself updated with the latest change and shift in mindset of its customers. So a person who is keeping an eye on the general things going in the society, he will be able to catch up with the trends and can acquire and develop new skills that are being demanded. In return, it will help the company to grow having an employee who likes to keep himself updated with the new requirements.
Check Out Other Articles
What is Interview – Definition And Meaning
What is the Purpose & Meaning of Interview
What Types of Personality You Require For an Interview
Common Sense You need to Develop for Interviews
Importance of Logical Views For Interviews
Prelude to a Great Career : Interview Guide
Ideas and Outlook For An Interview
Preparing a resume For Your Interview