The candidate is advised to read the letter of interview carefully and ensure that all the documents and certificates that have been asked for are duly collected, photocopies made and attested as prescribed by the recruiting organisation. You should bring certificates in support of the various medals, prizes and distinctions achieved by you in the fields of sports, games and other extra-curricular activities. It is important that these are brought along to the interview board since they act as evidence in support of the candidate's achievement.
Candidates who are working in an organisation are called upon to bring a No Objection Certificate' from their employers. In case one is not able to obtain such a certificate he should accept it candidly. Suppression of facts is not desirable in such circumstances. Similarly, certificate in support of reserved category, ex-serviceman etc. should also be carried. In cases where supporting documents are not produced, the candidate should think out in advance the reasons to be given if called upon to do so at the time of interview.
While you apply for different jobs and in different organisations, try to be systematic in keeping records In case your application was in response to a particular advertisement, go through the newspaper cuttings minutely. Try to prepare an interview file thereby keeping a readymade folder for reference. It may contain all the background pamphlets, brochures and the information that you receive from the organisation. You must read them well. You can use it at the last moment before your interview to refresh your memory. Try to get material on the background and performance of the organisation.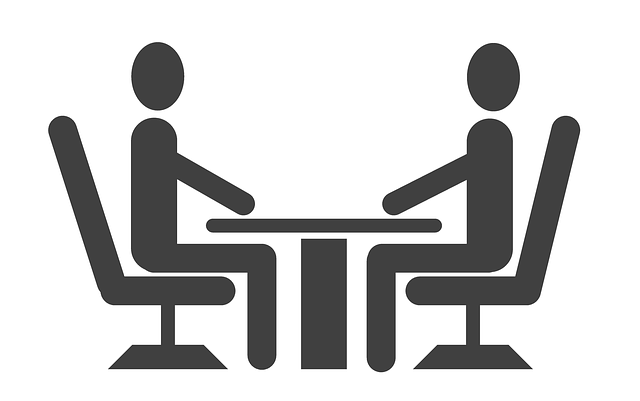 If for some very unavoidable reasons a candidate can not attend the interview on the date and time fixed for the purpose, he should at once inform the organisation regarding his inability for the same and requesting them to give him a suitable time later. This should be done well in advance so that the organisation makes alternative arrangements. Generally, it is not advisable for a candidate to ask for a change in timings.
About Self (Physical Traits & Educational Achievements)
A candidate is judged on the basis of his worth and merit. In fact, a candidate who has done well in academics as well as in other areas despite constraint, is looked upon more kindly then one who has made good with family support. A person who has struggled his way in life is given credit for determination, self-reliance, patience and perseverance. The interviewers think that such a person would not be affected by adverse circumstances and would fight his way despite problems. So do not fight shy of telling the truth.
There are certain things in the academic background which catch the interviewer's attention', quite often leading to questions. In cases where a candidate has changed his studies from Arts to Science or to Commerce or from Engineering to Humanities etc, the board tend to inquire into the reasons for the same. There is nothing wrong in changing track midway.
The purpose of the question is to find out whether the matter was given adequate thought and how the candidate feels about it in retrospect. His analytical abilities and maturity are judged from his answer. So think about it carefully and do not hesitate to tell the reasons frankly and truthfully. Where you feel you have made a mistake, do not hesitate to accept it. Trying to bluff your way may not take you any far. Similarly, where there are gaps of a year due to failure or break in education, the candidates should tell the real reasons.
It is noteworthy that the board tries to find out why after having passed Engineering or CA or MBA etc, the candidate is opting for a career which does not belong to his specialisation. Please note that many people do so and there is nothing wrong in doing so. The crux of the matter is that the real reasons behind it should be cited instead of high-sounding ideas like serving the country, society or patriotism etc.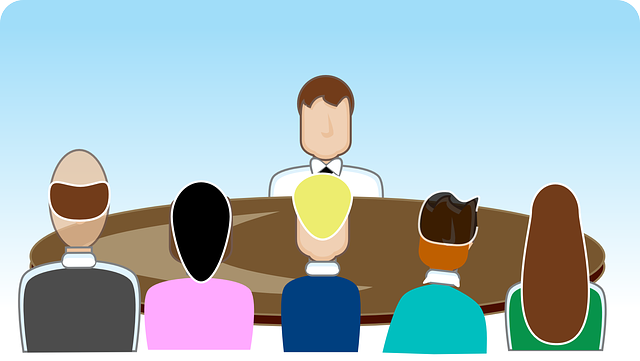 It is recognised that most of us go for self-interest and big glamour of high status of being an administrator or high perks. These are important factors and replies/admissions based on these are considered rational and acceptable. Any attempt to cover them up may be seen as such with a negative fallout.
About Best Subject
The candidates may also be asked about their best subject. Which requires a deeper insight into that subject. The candidates may well be advised to refresh their knowledge of the subject. In cases where the career chosen is not in the direct line of his specialisation, questions are asked as to what would be the benefits of his specialisation in the chosen career. One should take into cognisance all these in advance so that one is positioned to give a well-sounding reply.
Extra curricular Activities
There are some extra-curricular aspects of school or college like membership of societies or clubs in the college, participation in NCC, NSS, debates and extempore, etc. Questions are put on these activities to ascertain the specific role of the candidate, his leadership, organising ability and inter-personal skills displayed by him. This also clears whether he has actually been involved in these activities or has indicated them merely to impress the board. Candidates should prepare well on all these non-academic activities and be ready for the specific questions.
However, if, for some reasons or because of pressure on studies, a candidate has not been able to participate in sports and games, he should not feel that the interview board's observations will be against him. Every man is a bundle of qualities and attributes which are manifested through various activities.
These activities differ from person to person. The absence of some activity may not be indicative of any wrong personality. Some people make the mistake of indicating participation in sports and games without having actual experience. The board finds out how truthful a candidate is making the statements. Thus those who have in their bio-data such indications are well advised to get themselves ready for their role in the said game.
They should also be prepared for questions on National and International players of that game, the current news associated with that game. If a question is asked for not having participated in games at all, state your reasons truthfully. It may be you were absorbed in a Science course or there were some family circumstances like living at a long distance from the school/sports club etc, or you could be engaged in some other part-time jobs/interests. This would be appreciated since you displayed other qualities of your personality, no less valuable.
If you joined the NCC/NSS, questions may be on how much interest you have in them real or superficial – and how much you have benefited from them, particularly when you are appearing for a job in Police, Military, Defence services. In case you have excelled in these activities and are appearing for a different job profile, you may even be asked why you did not opt for a career in Military/Defence services. Similarly, for activities like participation in Mountaineering etc. Please remember to develop an acquaintance with prominent events and personalities associated with these activities. There may be questions on your hobbies like what you may do in case a whole free day is available to you. Your hobbies may bring you advantages even like emotional joy which may be a valid reason for justifying it.
Any Previous Experiences
In case you have worked previously, you may be ready for questions on your previous job, your responsibility there and prominent achievements. If you have changed your job a few times, you must be ready with the reasons, particularly when it is from private sector to public sector or the other way round. You may be asked of the benefits of your earlier position/job and your specific reasons for preferring the new one. If it is for better remuneration or for greater security, there is nothing wrong in admitting the same.
The "Self" of a candidate is reflected in his personality. The Oxford Dictionary defines personality as that quality which makes a being personal. It is the sum of the qualities which distinguishes a person from others. Personality is related to character. Character is defined as that unique pattern of behaviour which an individual has developed and by which he can be recognised. It refers to right or wrong conduct of a man in the light of accepted social standards. Besides natural and nurtured aspects of personality, social influences also help shape it: Attitudes impart quality to an individual.
To be successful one has to learn the art of concentration. An important fact is that the secret of concentration is interest. One has to create interest by seeing a good purpose for the work of the moment. Interest can be aroused by questioning oneself about the purpose at hand. Day-dreaming and thoughts of hate and fear should be dispensed with.
The word interview is enough to make a candidate lose his nerve. It makes him conscious of his defects. He is conscious that his future hangs on his doing well in the interview. Nervousness blocks talent and knowledge and sometimes spoils the entire interview. Therefore, first of all convince yourself that you are the right person for the job with all the necessary qualities.
Important Points
This will give you self-confidence and courage to face the board. You should present yourself as a cool, composed and confident candidate. So far as your self-assessment is concerned, following points are of utmost importance from the interview point of view :
Name of school/college where you studied
Examination passed, subjects offered and marks/divisions secured
Educational achievement/distinction attained
Your best subject/topics at school/college
Extra-curricular activities at school/college
Any part-time job/association you had after school/ college
Any skills learned through this job/association
Reason for opting the said job in question
Kinds of job/work you are interested in which you find satisfying, easiest, difficult Work
How much is job security important to you Newspapers/magazines you read, their unique features and editors
How you spend your leisure/spare time
Check Out Other Articles
What is Interview – Definition And Meaning
What is the Purpose & Meaning of Interview
What Types of Personality You Require For an Interview
Common Sense You need to Develop for Interviews
Importance of Logical Views For Interviews
Importance of General knowledge For an Interview
Prelude to a Great Career : Interview Guide
Ideas and Outlook For An Interview