Nidhi Mahawan is an Indian Actress and Model also. She is a Model, an Anchor and has also done acting in TV shows and Movies. She has impressed the audience with her acting skills in the movies and shows she has performed.
Childhood
She was born on 26th April 1989 at New Delhi, India. Her Father name is not known . Hers mother's name is Manisha Mahawan and she has one brother and one sister. The name of her brother is Aaditya Mahawan Rathore and the name of sister is Ashi Mahawan.
Education
She has completed her schooling from JD Tytler School, New Delhi. Then she did her Graduation in English Literature from Hindu College that comes under University of Delhi.
Career
Nidhi Mahawan entered into the world of Television in the year 2011 with her debue movie " A Classic Story" which was a Short Film. This movie was written and directed by Pankaj Yadav and produced by Bhavesh Nandan Jha. The story is based upon famous Tale of Saadat Hasan , titled Janki.
Then She was seen in the movie Oass which was released in the year 2012. This movie depicts the story of a girl who was sold to some miscreants for money and how she was exploited multiple times and how she dealt with it. This movie is directed by Abhinav Shiv Tiwari and produced by Raaj Rahi.
She was also a part of the movie Adrishya which hit the theatre in 2017. This movie goes around the life of a boy who gets into depression. With her depression being constantly increasing it starts creating problems for his family. Along with Nidhi Mahawan , Ayesha Singh is also a part of it . She is playing the Role of Reena. Nidhi is seen as Sonali in the movie.
In 2019 she was seen in the episodes of Sony TV show Savdhaan India Special Crime Series Chausar where she played the role of Dhriti.
Then she appeared in one of the Web series on OTT platform ULLU . She appeared in the web series Charmsukh Behrupiya where she potrayed the role of Kritika.
In 2020 she was seen in another Web series Chutzpah on Kooku . She also appeared in Ullu web series named Charmsukh Trapped .
Nidhi Mahawan has acted in various other web series and has created a fan base with her acting. The other web series are Jassi King – The Fakr, The Bull of Dalal Street and Shaadi Vivah.
Social Media
Nidhi is very Active on her Instagram handle and has large number of fan following as well. She loves to connect with her fans and share her moments and stories with them. She regularly posts pictures of her modelling and day to day activities to engage with her audience. You can checkout her Instagram handle by clicking on the Link given Below :
List of movies and Web series
Movies
Oass – The dew drop
Zindagi Jalebi – Black Satire
A Classic Story
Adrishya
Love Maniac
Web Series
Chausar – On Hotstar
Charmsukh – Behrupiya
Charmsukh Trapped
High Heels – Zee5
The Bull of Dalal Street
One way street
Theatre
Yahan Bande Saste Milte Hain
Yakadayaka
Checkmate
The Lion King
Andora
Bure Phanse
Biwiyon ka Madarsa
Ashiq Banaya Aapne
Hands Up ( In Marathi)
Advertisement
Dispirin Advertisement
Awards and Nominations
Nidhi Mahawan has won Black Swan award for Best supporting actress for her film Adrishya.
Nidhi Mahawan Pics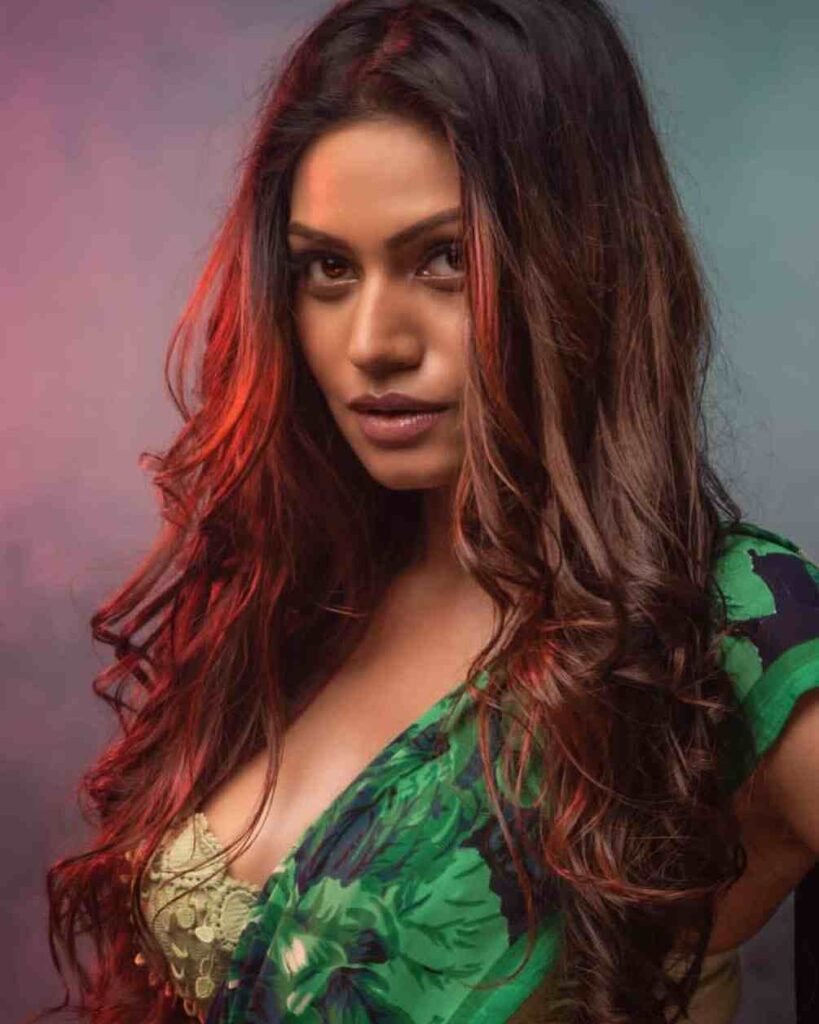 This article covered the Biography of Nidhi Mahawan where all her details about acting career, personal life, Age, physical appearance, professional life and Social Media links were provided. Hope you got the details you were looking for. If not then please do mention it in the comment section.
Factors of 16 – How To Find All The Factors
Top 10 Jasmine Rice Nutrition Facts & Its Health Benefits
Rubika Liyaquat Biography, Age, Husband, Instagram, Photos
Top 10 Facts About Nikita Dutta – Biography, Photos, Movies
Arvind Ghosh – Biography, Quotes, Book Lists
Factors of 11 – All Factors You Need To Know
Top 10 Best Marine Engineering Websites
Earth Day 2022 – Origin, Importance, Reason Complete History