Family/place background
It is expected that a candidate is aware of his immediate environment: detail knowledge of one's own place of birth or residence or education, its importance and historical, political, tourist interest etc; its industries, crops, minerals and any famous personality associated with it; mode of transport connecting it to the other parts of the country and information about surrounding areas.
Knowledge of the family background is equally important, particularly the vocation of parents and other members of the family. One should pay tribute to his parents for the way he has been brought up. You must know about the schools and colleges attended, and their affiliation to the organisations and significance at the State or National level.
A number of candidates belonging to lower-middle-class families start their life with a menial work or a low job. They are observed to be reluctant to mention it at all, thinking that this may prejudice the board against them. This is a totally erroneous impression. Honourable work in howsoever a low position is considered a positive factor since it is indicative of the desire of the candidate to stand on his own feet. The interview board looks on favourably towards candidates who struggle through thick and thin. Self-made persons are always considered very favourably.
Current affairs
An interview generally has a vast area which covers questions about matters of general interest, i.e. economic, political, social etc. For current affairs one should read daily newspapers with regularity, particularly the editorials, column-writing and special articles. One must also read standard Indian and Foreign Magazines and Journals.
While reading these, one should cultivate the habit of analysing the news and drawing one's own conclusion about matters of current interest. When a candidate gets an interview call, he is advised to draw a list of various subjects of current interest and formulate his own views on them. In controversial matters the candidate's views should be mild and modest with reasons in support thereof, leaving open a possibility for other points of view different from his own.
The topics covered under General Awareness may be:
Geography: Salient physical features, viz. mountains, rivers, seas and oceans, length & breadth, climate, crops, railways, ports and airports.
History: Important events and personalities, freedom movement.
Constitution: Its framers and their special contributions, salient features, fundamental rights, important provisions regarding President's rule, Emergency, etc.
Economy: Current Five-Year Plan and its main aspects, current topics discussed in newspapers like BoP, Scam, etc, RBI and its functions, industries, imports and exports.
Political Science: Election of President and Vice-President, Parliament and Assemblies, National political parties and their agenda in general, political personalities currently in news.
Sports: Detailed knowledge about the game(s) you play, important national players, teams pertaining to the game or sport, world sports currently in news.
World Affairs: Matters currently in news, UN and other world bodies, events, personalities currently in news.
The debate on major burning topics concerning India should be at the finger-tips of the candidate with his own views and supporting facts. The debate on CTBT, Nuclear disarmament, Terrorism in Kashmir, Uniform Civil code are some of them. Try to get all the background material on such issues and Centre-state relations, Inter-state water disputes, Criminalisation of politics, Border problems, Pakistan's role in fomenting instability in India etc.
In political science, derecognition of national parties by the election commission (EC) is a hot subject now. Janata party of Dr. Subramaniam Swamy was derecognised earlier. Now the Communist Party of India (M) has been derecognised as a national party. The party has suggested that for considering a party as national, the EC should not entirely depend on statistics.
Now the candidate is required to prepare on the following lines –
a) What is the constitutional yardstick for recognition of a national party?
b) Though technically correct, is it good to derecognise a major political force like the CPI(M), the axis of the third front in Indian politics and which has its government in three states – West Bengal, Kerala and Tripura?
c) Should provisions be changed for recognition/derecognition?
The candidate should also prepare on related questions like
internal democracy/ organisational elections in state/national parties as insisted upon by the election commission;
whether they are true or manipulated;
parties having religion-specific names Muslim league, Shiv Sena, Akali Dal and the question of derecognition on that basis, etc, etc.
There is a lot of debate these days on the economy front: Swadeshi vs Videshi, Need for the multinational companies in the consumer goods sector, How far the aim of inviting MNCs in infrastructure and high technology has -succeeded with majority investments by them still in the consumer goods only.
Dress
It is common practice that people form 90% of their opinion of a man within a minute and a half of meeting him. In an interview you are not going to have a time to correct them if they are wrong. The impression you create is given as much by how you look and behave as by what you say and the former includes what you wear.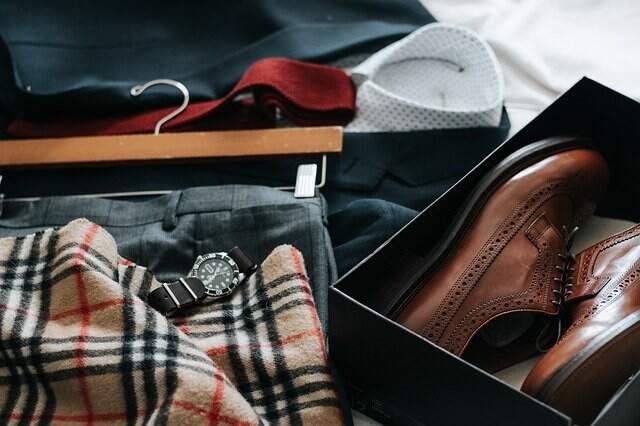 First and foremost, dress is a personal matter and hence no uniformity can be prescribed. But dress is also an indicator of one's personality, nature and temperament and to some extent one's habit. Therefore it is vital that the dress to be worn at the time of interview is given some thought. No doubt people have become unconventional or casual about dress. But it would be advisable to err on the right side. Do not put on a gaudy dress.
As a practice the dresses which are normally worn in the office are suitable – like shirts and trousers, safaris or suits for the male candidates and saris, salwar-kamiz etc for ladies. If a suit is especially stitched for the occasion, it should be previously worn so that one should feel comfortable and not self-conscious while wearing it.
The whole effort should be that you appear natural and at ease in the dress that you are wearing so that you should concentrate on the interview and give a good account of yourself. Candidates should wear clothes according to the season and should not be sweating or shivering in the interview room. Ladies should wear dresses which are generally worn by working women. Do not wear brand-new suits specially made for the occasion. Your clothes should be neither too old nor too new.
You should appear to be dressed naturally as you do on every other day of the year. A special dress will make you look conspicuous and make you feel self-conscious. You must wear a dress that makes you feel easy and quite at home. On the question of personal appearance and dress, it is also important that the candidate's hair, nails and shoes etc should also be properly looked after before presenting himself before the interview board.
Look at your shoes and laces. Your shoes should be neatly polished and should not have any serious defects in the wear-out. Avoid putting on brand-new shoes on the day of interview, as it will appear to have been specially purchased for the occasion just as villagers do on festive occasions.
Check Out Other Articles
What is Interview – Definition And Meaning
What is the Purpose & Meaning of Interview
What Types of Personality You Require For an Interview
Common Sense You need to Develop for Interviews
Importance of Logical Views For Interviews
Importance of General knowledge For an Interview
Prelude to a Great Career : Interview Guide
Ideas and Outlook For An Interview